Home » Armed Conflict, Foreign Policy, Human Rights, International Law, International Organizations
Just War, President Obama, and Professor William V. O'Brien
December 12, 2009 # 6:58 pm #
Armed Conflict
,
Foreign Policy
,
Human Rights
,
International Law
,
International Organizations
#
No Comment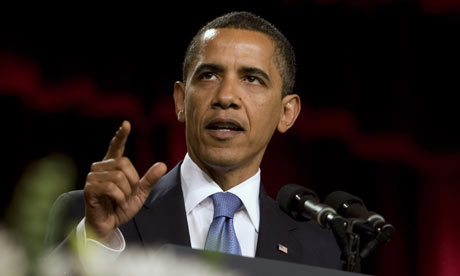 As someone who studies  just war theory and international law dealing with the use of force, I was fascinated to read President Obama's Nobel Address. First, let me note that I was quite impressed with the Address. I thought it was honest, nuanced, and philosophically quite sophisticated. Indeed, the day after the address, I was chatting with Father John Langan, SJ, an expert on just war theory and observed that the address could easily be the subject of discussion in a Georgetown class.  I hope to say more on the substance of the address in a subsequent post, but one point I want to raise now is how  intrigued I am about the origins of his discussion of just war. What or who led to the drafting of the address?
One of my Georgetown colleagues, who has extensive government experience, noted last night that the address very much reflected the approach of Reinhold Niebuhr. I agreed. But where did the Niebuhrean thought come from?
Another colleague suggested that National Security Adviser James Jones may have played a critical role. And then it occurred to me. General Jones did his undergraduate work at Georgetown University. We had General Jones speak at Georgetown when he was the Commandant of the Marine Corps several years ago. As I recalled, Jones indicated that he studied under the late Professor William V. O'Brien. Dr. O'Brien was a Georgetown legend, teaching at the University from 1950 until his retirement in the early 1990′s, and was one of the leading experts on just war theory. He was the author of numerous works, including The Conduct of Just and Limited War (1981).
So, I wonder if O'Brien's teachings  on just war found their way into the President's Nobel Address? I'll be interested in seeing if more information will come to light about the way in which the address was written.